We are so excited about these new Wax Seal Designs!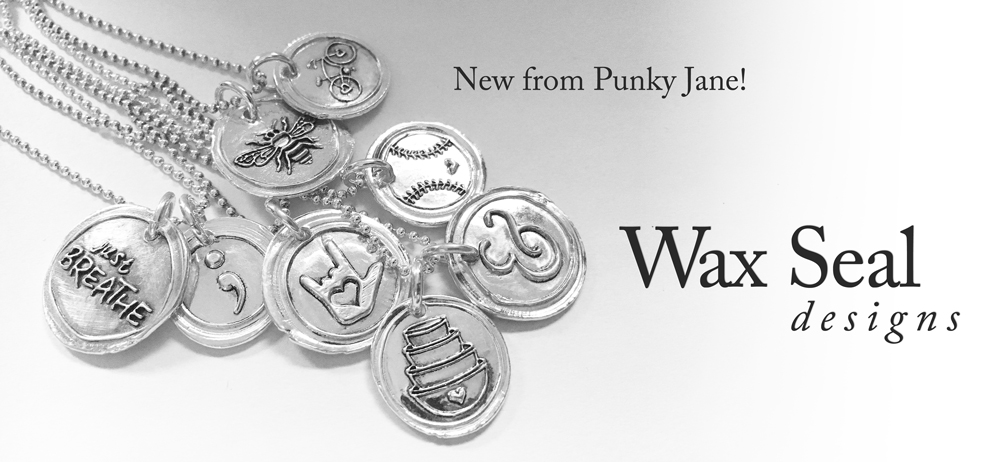 Inspired by our love of all things vintage, we are very excited to share our new collection of Wax Seal Inspired Designs!
We've created these designs from fine silver Precious Metal Clay (PMC). Each and every one is handcrafted from a stamp designed by us, kiln fired, tumbled for strength, and polished. Because these charms are hand made, each will have its own character.
We hope you are as excited about our new designs as we are!
Did you know that PMC [precious metal clay] is a recycled, eco-friendly product? During photo processing, silver is recovered. That silver is mixed in with a binder making a clay-like material that can be worked, rolled, shaped/formed, stamped, etc. It's then fired, during which the binder burns off, leaving fine silver [99.9% pure].
Have an idea you'd like to see us make?
Contact us at orders@PunkyJane.com...we'd love the inspiration!