New Gift Box Option for our Gratitude Symbol Jewelry
We're excited to share that we've added an option to have a special Gratitude insert card inside a larger box when you order either our fine silver or sterling Gratitude Symbol design.
It says:
STAY CENTERED IN
GRATITUDE
Stay Positive
Stay Calm
Stay Balanced
You'll find this option when you view your cart under 'PJ Box & Gift Note.' Simply click on 'Select Box & Note Options' and your choices will appear. The larger box is 3.75" square and the insert, designed by Punky Jane, holds the necklace in place.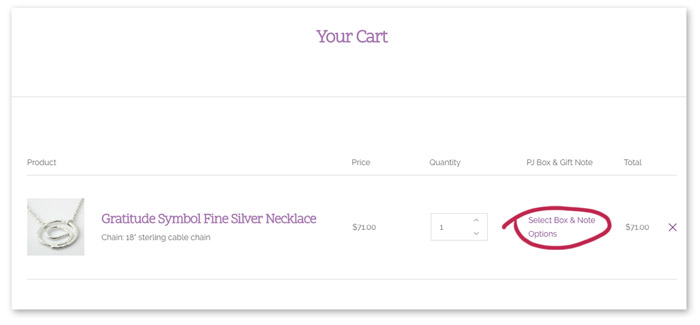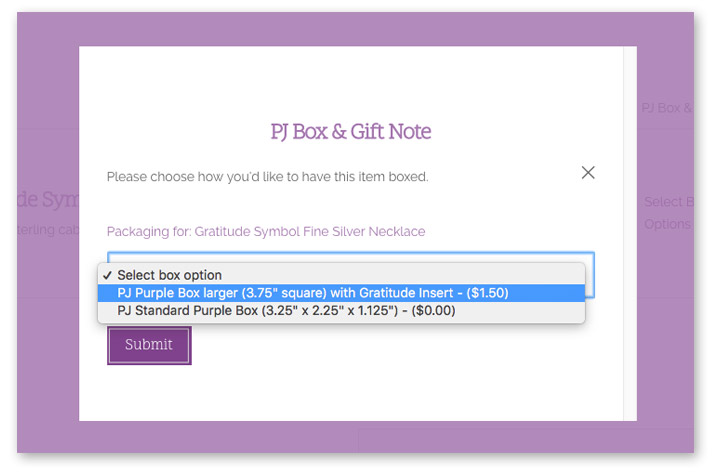 There's plenty of room to add your handwritten note if you're giving it as a gift, or you can include a short gift message for us to include if your having it shipped directly to the lucky recipient.
We hope to add more options like this in the future, and would love to hear your feedback on this one.