Share your #PJinAction shot and save 30% on your next order!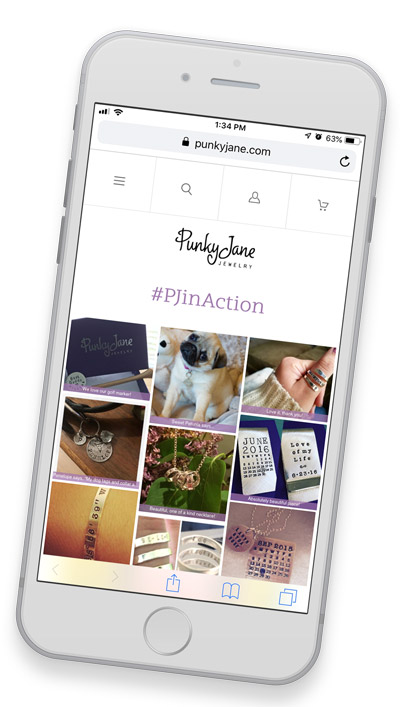 We've made it really simple to save 30% on your next order...
Post a picture to Instagram or Facebook of your Punky Jane in Action...you can snap a shot while you're wearing it, unboxing it, holding it, showing it to your dog...whatever makes you smile.
Be sure to use the hashtag #PJinAction and tag us @PunkyJaneJewelry when you post. We'll message you a 30% off code to use at www.PunkyJane.com just for posting!

Easy, right?
To qualify for the discount, you must follow us on the platform you use to post, and the post must be public so we can see it. By submitting your photo, you are giving us full permission to repost your picture on our website and/or social media.
Looking for other ways to earn a sweet discount? Sign up for PJ*Rewards and subscribe to Punky Jane News.